Today, with the increasingly fierce economic development, high-pressure hoses are more and more widely used in various fields. With the development of the times, people's safety awareness is constantly improving, and more and more people begin to pay attention to the safety factor. Next, we will take the steel wire braided hose as an example to explain the safety factor inspection.
The structure of steel wire braided hose is composed of liquid resistant synthetic rubber inner rubber layer, intermediate rubber layer, I or II or III steel wire braided reinforcement layer and synthetic rubber outer rubber layer with excellent weather resistance. characteristic:
1. The hose is made of special synthetic rubber, which has excellent oil resistance, heat resistance and aging resistance.
2. The hose bears high pressure and has good pulse performance.
3. The tube body is tightly combined, soft to use, and has little deformation under pressure.
4. The hose has excellent bending resistance and fatigue resistance.
5. The length of steel wire braided hose is large, φ Above 32, 20 meters, φ 25 below 10 meters or even more than 100 meters.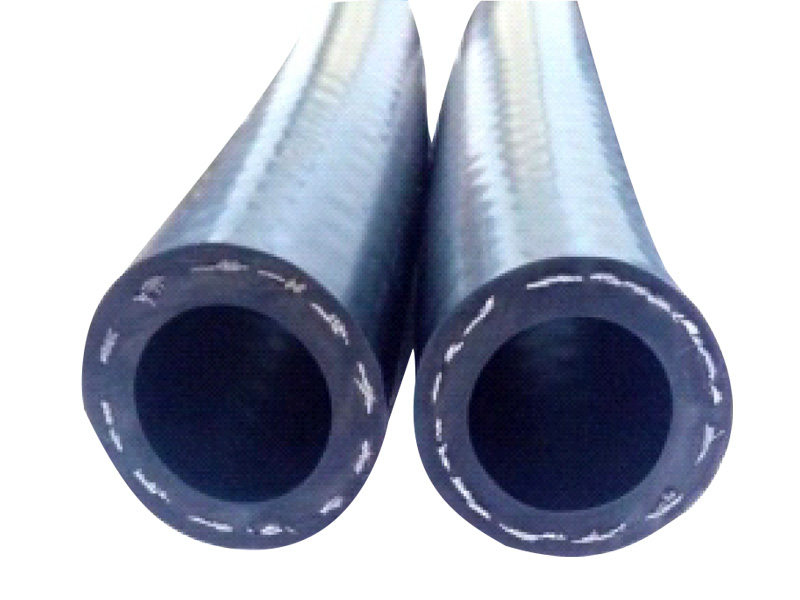 So, how to test the safety factor of steel wire braided hose?
1、 Compressive strength test
Conduct AC voltage withstand test to check whether the pressure withstand capacity of the hose meets the standard, whether the pipe body has leakage, whether the parts are damaged and other abnormal phenomena, so as to determine whether the safety factor of the hose is excellent.
2、 Tightness test
The sealing performance test of high-pressure hose is to detect whether there is gas leakage in the hose according to the application of dry cleaning gas or N2 or other gas as the detection substance.
3、 Is the material of the hose symmetrical?
Check whether the quality of the high-pressure hose is symmetrical and whether there are irregularities such as glue adhesion. If this kind of situation exists, it is unqualified rubber hose.
4、 Toughness test
Bend the steel wire braided hose properly to see whether it has a certain ductility, so as to prevent it from bending rather than normal cracking during the whole use process, endangering all normal uses of customers.