Polytetrafluoroethylene (PTFE), commonly known as the "king of plastics", has excellent physical properties (it can be used for a long time in the temperature range of -180~260 ℃, ph1~14 strong acid and alkali working environment, excellent insulation and self lubrication), and is widely used in machinery, electronics, medical treatment, aerospace and other special working conditions.
Since 2018, in the face of the Sino US trade war, the blockade of foreign high-end raw materials, coupled with the impact of the epidemic, has brought production and R & D to a standstill for enterprises that rely on the import of high-end raw materials. Facing unprecedented challenges, our company actively seeks domestic alternatives and actively optimizes the product formula and production process. Through the unremitting efforts of the company's R & D department, PTFE raw materials are made of domestic substitutes in combination with the formula and process uniquely developed by our company (see the table below for performance parameters). The pressure resistance test of PTFE thin-wall (1mm wall thickness) composite pipe has successfully exceeded 70MPa, and the product can meet the use requirements of customers under complex working conditions. New products have been mass produced and sent to customers in succession.
In recent years, facing the complex and volatile international and domestic environment, Jiarun technology has always adhered to the company's philosophy of "excellent quality, accurate delivery, reasonable price and considerate service", and constantly increased research and development investment, overcome difficulties, solve customers' worries, and strive to break through technical bottlenecks for the industry.

| | | |
| --- | --- | --- |
| Serial number | project | JPTFEperformance parameter |
| one | bulk densityg/L | four hundred and twenty±fifty |
| two | tensile strengthMPa≥ | thirty |
| three | elongation at break%≥ | three hundred and twenty |
| four | Moisture content%≤ | zero point zero two |
| five | Standard relative density | two hundred and two±zero point one |
| six | Average particle size μm | 400~575 |
| seven | Maximum compression ratio | 1000~1500 |
| eight | Extrusion pressureMPa | 20~50(500:1) |
| nine | Thermal instability index ≤ | ten |
| ten | Melting point ℃ | three hundred and twenty-five±five |
| eleven | Processing method | Paste extrusion |
| twelve | advantage | Good pressure resistance, heat resistance, transparency, strong acid and alkali resistance |
PTFE performance parameter table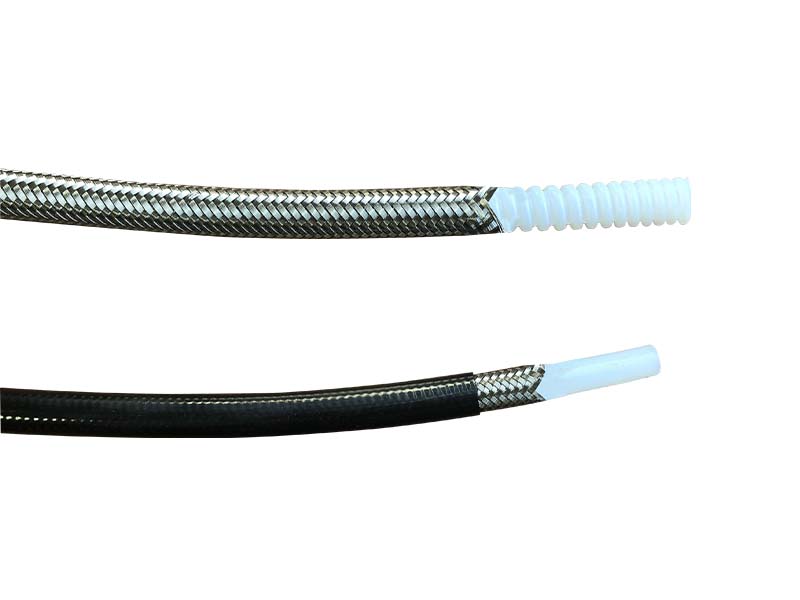 Article editor: Matthew Liu