With the development of economy, the products on the market are mixed. If you want to choose a high-quality product, it depends on whether you have a pair of sharp eyes. aboutHigh pressure steel wire braided hoseThe same is true for. On the market, high-pressure rubber hoses emerge in endlessly, and the quality is also uneven. So how to distinguish the quality of high-pressure hose?
1. First look at the outer glue to see whether the surface is smooth and whether there are bubbles, bulges, spongy, trachoma, etc. During inspection, peel off the rubber with a peeling machine to see whether the stripped rubber is continuous and the continuous rubber is of good quality.
2. Look at the brightness of the hose from the outside. The one with high brightness is the top grade. Pinch the glue layer with your fingernails to see the elasticity of the glue layer.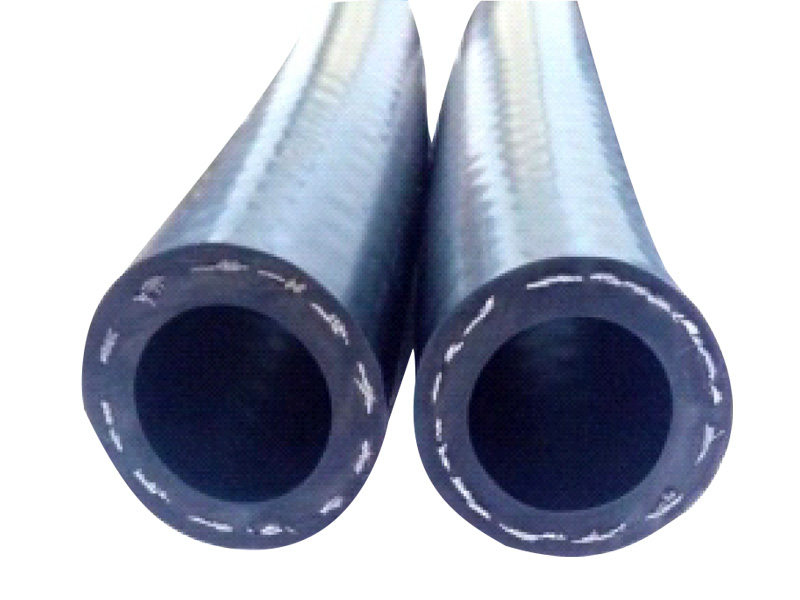 3. Look at the cross section of the high-pressure steel wire braided hose to see whether the steel wire layer inside is uniform, which can be distinguished from the diameter of the steel wire. The rubber hose net is evenly distributed without missing knitting. The thicker the diameter of the inner steel wire, the better.
4. Check whether the wall thickness of the inner rubber layer is uniform and the size of the inner hole of the rubber tube. Use standard joints.
5. Through the pressure test, the national standard requires that the qualified rubber hose test pressure is twice the working pressure, and the bursting pressure is generally 3-4 times the working pressure.
6. The hose with poor quality will cause uneven wall thickness of the hose, and the steel wire is too tight, too loose, or the number of layers is too few; The deformation of rubber hose (elongation, shortening or bending deformation) is large after pressurization; Poor air tightness of outer layer leads to steel wire corrosion; The inner layer has poor sealing performance, and the liquid is easy to enter the steel wire layer; The adhesion between the adhesive layer and the steel wire layer is insufficient. The above will reduce the bearing capacity of the hose and finally burst at the weak part of the pipe wall.
The company is an enterprise integrating R & D and production, specializing in the production of various sanitary ware, pneumatic, hydraulic hoses, high-pressure steel wire braided hoses, etc. at the same time, the company continues to introduce various advanced production equipment at home and abroad, from the development of rubber raw materials and formulas to the realization of products, so as to fundamentally meet the needs of customers.