With the increasing competition in the rubber hose industry, many customers do not know how to choose high-quality suppliers. Here is an overview of our company and the rubber hoses our company specializes in. Hong Kong head office: Jiayu International Industry Co., Ltd. has successively established three subsidiaries wholly owned by the Hong Kong head office in the mainland: jiayuxing Technology (Shenzhen) Co., Ltd., Jiarun Technology (Huizhou) Co., Ltd., Nantong JIAYE Technology Co., Ltd., and the sales company established in the United States: best International Corporation. The three subsidiaries are enterprises integrating R & D and production, specializing in the production of all kinds of sanitary ware, air pressure, hydraulic rubber pipes, water cooling pipes, refrigerant pipes, stainless steel hoses, steel wire braided pipes, braided pipes, rubber pipes, industrial and medical endoscope conduits, precision hardware lathes, stamping parts, plastic products, etc.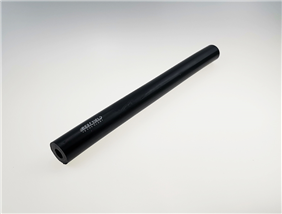 Jiayuxing rubber hose is trustworthy
Rubber hose is divided into high-pressure hose and low-pressure hose. Low pressure rubber hose is composed of inner rubber layer, wire braided layer or cord layer and outer rubber layer.

Rubber hoses are widely used in petroleum, chemical, shipping, tanker, food and other industries, as well as cold and hot water, air, hydraulic, media such as gas, water, mud, sand and so on.
The design of rubber hoses varies greatly according to the working conditions and performance requirements. Common parameters include size, pressure, weight, length, curvature, chemical durability, etc.
Rubber hoses include low-pressure oil pipes, suction and discharge pipes, concrete pipes, chemical pipes, food pipes, dredging hoses, air pipes, suction and discharge hoses, etc.


After sales commitment
When customers check and accept the goods, if they find any quality problems, they can send the quality products back to our factory. After receiving the quality products, our factory will solve the problems within three working days.
If customers have any technical problems in the future, they can call our after-sales service number, and we will ask you for detailed answers.
The after-sales service personnel will track the products sold, make detailed records and make regular return visits, so as to always listen to your call and make you 100% satisfied.